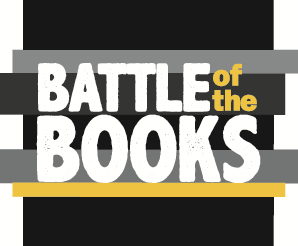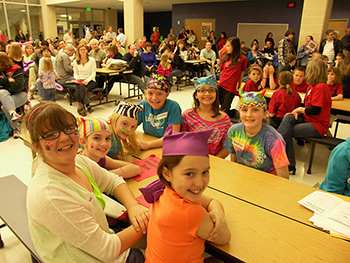 Information
Battle of the Books FAQ
Guidelines and Documents
What is Battle of the Books?
Battle of the Books, a product of the Learning Advantage Partnership with Carroll County Public Schools and Carroll County Public Library, is an exciting book-based competition. Carroll County Public School students compete in teams to answer questions relating to the content of a number of books. The game format creates interest and excitement in reading, while cultivating school spirit and encouraging teamwork.
Battle of the Books grew out of the partnership between Carroll County Public Library and Carroll County Public Schools. What began as an event in one region has blossomed into a county-wide initiative that encourages students to develop literacy skills and a love of reading.
The mission of the Battle of the Books is to encourage reading in grades 4-8, while highlighting The Maryland Black Eyed Susan Book Award nominees. Through their preparations, students are exposed to quality literature representing a variety of styles and viewpoints. Additionally, the participants develop important skills; a number of students even saw increases in their reading scores.
All this is accomplished while having a great time!
Support Battle of the Books at our Mini-Golf Tournament!
Saturday, June 6
9:00 am – 4:00 pm
Eldersburg Branch
The Friends of Carroll County Public Library invite you to join us for Miniature Golf in the Library to support Battle of the Books. The Eldersburg Branch will be transformed into an 18-hole miniature golf course. Teams of up to 4 people can sign up to play throughout the library. Tickets are $10 for adults and $5 for kids 12 and under. All proceeds benefit Battle of the Books.
Get your tickets today!
Special support for the Battle of the Books is provided by the Friends of Carroll County Public Library. Memberships to the Friends are available starting at $5. Join the Friends at any CCPL branch or online at the
Friends of the Carroll County Public Library page
.