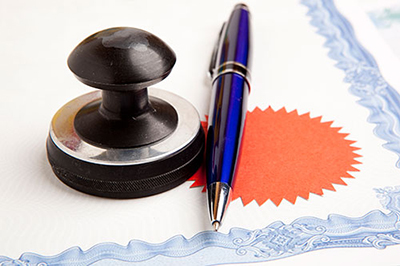 Carroll County Public Library offers Notary Public services free of charge. Appointments are recommended to ensure a notary is available. Call your local branch to make an appointment.
Customers seeking notary services must bring with them their unsigned documents, valid photo identification, and any witnesses required. All people signing the document(s) must be present. Library staff cannot serve as witnesses. Photo IDs must be current and in English.
Notaries screen the signers of documents for their:
True identity
Willingness to sign without duress or intimidation
Awareness of the contents of the document or transaction
What we cannot notarize:
Mortgages or real estate transactions
Employment verification (IRS form I-9, Employment Eligibility Verification)
Notaries will not provide service if the customer's document or circumstances of request for Notary Services raises any issues of authenticity, ambiguity, doubt, or uncertainty for the library. In this event, the library Notary may at his/her sole discretion decline to provide Notary Service.